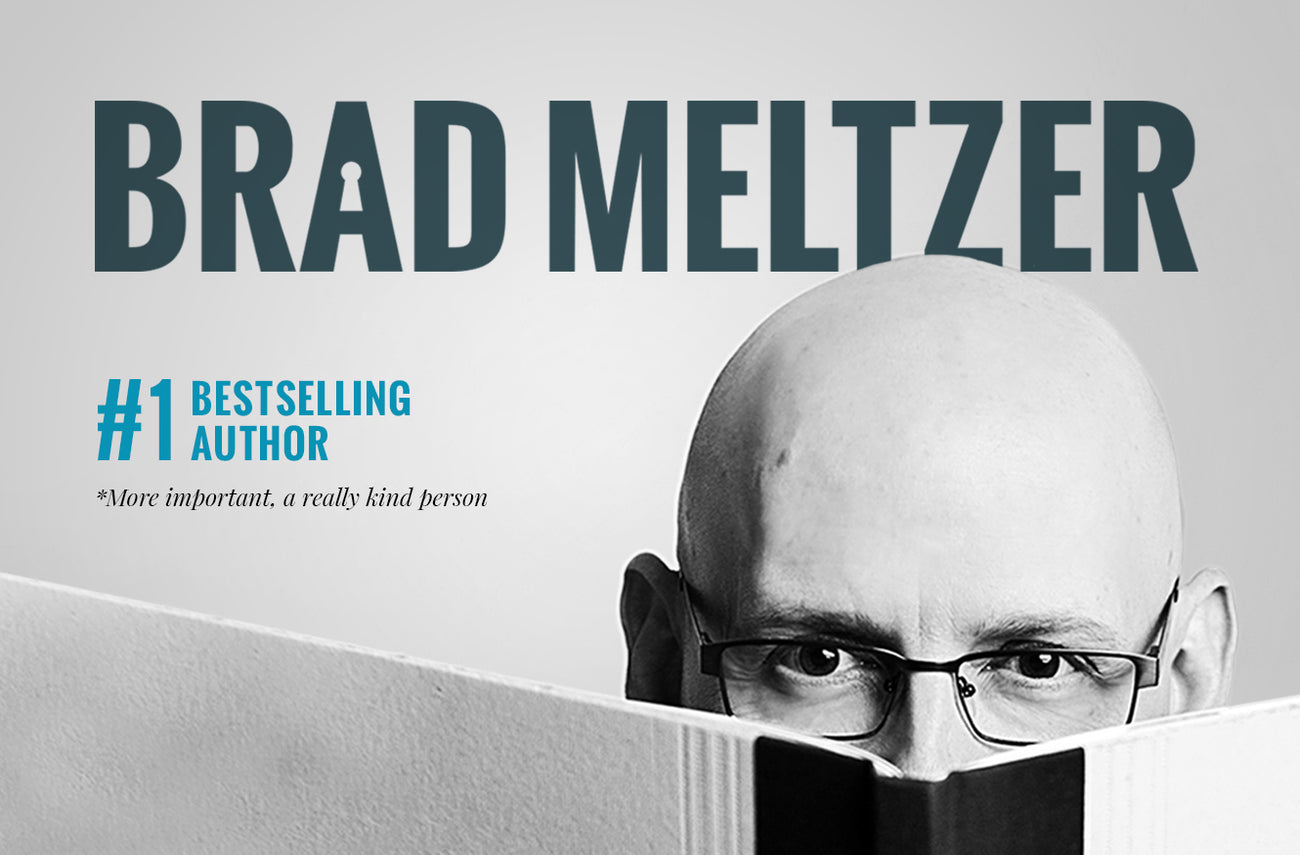 Brad Meltzer
All profits from sales of Brad Meltzer's merch benefit United Through Reading, helping military families read together every day, no matter the distance.
Brad Meltzer is the #1 New York Times bestselling author of The Inner Circle, The Book of Fate, and ten other bestselling thrillers. He also writes non-fiction books like The First Conspiracy, about a secret plot to kill George Washington – and the Ordinary People Change the World kids book series. His newest thriller, The Escape Artist, debuted at #1 on the bestseller list. His newest kids book is I am Leonardo da Vinci. And his newest non-fiction book is The Lincoln Conspiracy: The Secret Plot to Kill America's 16th President -- And Why It Failed.

In addition to his fiction, Brad is one of the only authors to ever have books on the bestseller list for Non-Fiction (The First Conspiracy), Advice (Heroes for My Son and Heroes for My Daughter), Children's Books (I Am Amelia Earhart and I Am Abraham Lincoln) and even comic books (Justice League of America), for which he won the prestigious Eisner Award.

Xavier Riddle and the Secret Museum, the new TV series based on his children's books with Chris Eliopoulos, can be seen every day on PBS KIDS. He is also the host of Brad Meltzer's Lost History and Brad Meltzer's Decoded on the History Channel. The Hollywood Reporter recently put him on their list of Hollywood's 25 Most Powerful Authors.